Definition of average
(Entry 1 of 3)
1a : a single value (such as a mean, mode, or median) that summarizes or represents the general significance of a set of unequal values
b : mean sense 1b
2a : an estimation of or approximation to an arithmetic mean
b : a level (as of intelligence) typical of a group, class, or series above the average
3 : a ratio expressing the average performance especially of an athletic team or an athlete computed according to the number of opportunities for successful performance a batting average
on average
or
on the average
: taking the typical example of the group under consideration Prices have increased on average by five percent. [=the average increase has been five percent]
Definition of average (Entry 2 of 3)
2a : being about midway between extremes a man of average height
b : not out of the ordinary : common on an average day the average person
Definition of average (Entry 3 of 3)
1a : to be or come to an average The gain averaged out to 20 percent.
b : to have a medial value of a color averaging a pale purple
2 : to buy on a falling market or sell on a rising market additional shares or commodities so as to obtain a more favorable average price —usually used with down or up
1 : to do, get, or have on the average or as an average sum or quantity averages 12 hours of work a day
3a : to bring toward the average
b : to divide among a number according to a size, number, or amount that is directly related to or appropriate for something average a loss
exaggeratedly or childishly emotional
Get Word of the Day daily email!
Words from Greek and Roman Mythology Quiz
Boreal comes from the name of the ancient Greek god of which wind?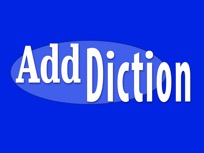 Test Your Knowledge - and learn some interesting things along the way.
TAKE THE QUIZ