Definition of last
(Entry 1 of 6)
1 : to continue in time The movie lasted about two hours.
2a : to remain fresh or unimpaired : endure That paint job should last a long time.
b : to manage to continue (as in a course of action) He won't last; he'll quit before the week's out.
c : to continue to live he will not last very much longer— James Dennis
1 : to continue in existence or action as long as or longer than —often used with out couldn't last out the training program
2 : to be enough for the needs of the supplies will last them a week
Definition of last (Entry 2 of 6)
: a form (as of metal or plastic) which is shaped like the human foot and over which a shoe is shaped or repaired
Definition of last (Entry 3 of 6)
Definition of last (Entry 4 of 6)
1 : after all others : at the end came last and left first
2 : most lately saw him last in Rome
3 : in conclusion last, let's consider the social aspect
Definition of last (Entry 5 of 6)
1a : following all the rest he was the last one out
b : being the only remaining our last dollar
2 : belonging to the final stage (as of life) his last hours on earth
3a : next before the present : most recent last week his last book was a failure
b : most up-to-date : latest it's the last thing in fashion
4a : lowest in rank or standing also : worst
b : farthest from a specified quality, attitude, or likelihood would be the last person to fall for flattery
Definition of last (Entry 6 of 6)
at last
or
at long last
: at the end of a period of time : finally at last you've come home
something that serves to warn or remind
Get Word of the Day daily email!
Autumn Words of the Day 2018
Which is a synonym of fugacious?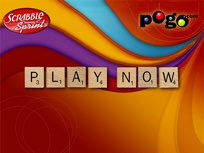 Test Your Knowledge - and learn some interesting things along the way.
TAKE THE QUIZ