Essential Meaning of endure
1
: to continue to exist in the same state or condition
This tradition has endured [=lasted] for centuries.
She wants to make sure her legacy will endure.
2
: to experience (pain or suffering) for a long time
The refugees have endured [=suffered] more hardship than most people can imagine.
He endured five years as a prisoner of war.
3
: to deal with or accept (something unpleasant)
We endured the lecture for as long as we could.
Full Definition of endure
1
: to continue in the same state :

last

entry

1
the style endured for centuries
2
: to remain firm under suffering or misfortune without yielding
though it is difficult, we must

endure
1
: to undergo especially without giving in :

suffer
endure

hardships
endured great pain
2
: to regard with acceptance or tolerance
could not

endure

noisy children
Name that Thing: Flower Edition
Name that flower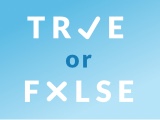 Test your knowledge - and maybe learn something along the way.
TAKE THE QUIZ