persisted
;
persisting
;
persists
Essential Meaning of persist
1
: to continue to do something or to try to do something even though it is difficult or other people want you to stop
She had turned him down for a date before, but he persisted and asked her again.
The reporter persisted with his questioning.
See More Examples
If you persist with this behavior, you will be punished.
Must you persist in making that noise?
2
: to continue to occur or exist beyond the usual, expected, or normal time
If the pain persists, see a doctor.
Doubts about the defendant's story have persisted for some time now.
Rumors persist that they are dating.
Full Definition of persist
1
: to go on resolutely or stubbornly in spite of opposition, importunity, or warning
2
obsolete
: to remain unchanged or fixed in a specified character, condition, or position
3
: to be insistent in the repetition or pressing of an utterance (such as a question or an opinion)
4
: to continue to exist especially past a usual, expected, or normal time
Name that Thing: Flower Edition
Name that flower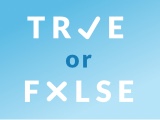 Test your knowledge - and maybe learn something along the way.
TAKE THE QUIZ