Definition of forward
(Entry 1 of 4)
1a : near, being at, or belonging to the forepart the forward section of the main deck
b : situated in advance Baggage is carried in the forward cars of the train.
2a : strongly inclined : ready always forward to criticize his neighbors
b : lacking modesty or reserve : brash Poorly disciplined children are often distressingly forward.
3 : notably advanced or developed : precocious The child is very forward at walking.
4 : moving, tending, or leading toward a position in front checked the forward movement of the dog also : moving toward an opponent's goal
5a : advocating an advanced policy in the direction of what is considered progress a firm forward policy
6 : of, relating to, or getting ready for the future forward buying of produce
Definition of forward (Entry 2 of 4)
: to or toward what is ahead or in front from that time forward moved slowly forward
forwarded
;
forwarding
;
forwards
Definition of forward (Entry 3 of 4)
1 : to help onward : promote forwarded his friend's career
2a : to send forward : transmit will forward the goods on receipt of your check
b : to send or ship onward from an intermediate post or station in transit forward mail
Definition of forward (Entry 4 of 4)
: a player who plays at the front the team's formation near the opponent's goal a forward in hockey
obstinately defiant of authority
Get Word of the Day daily email!
Autumn Words of the Day 2018
Which is a synonym of fugacious?

Test your knowledge - and maybe learn something along the way.
TAKE THE QUIZ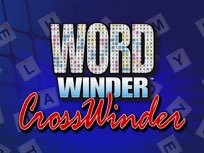 Test Your Knowledge - and learn some interesting things along the way.
TAKE THE QUIZ