fur·​ther
ˈfər-t͟hər
Farther
vs.
Further
: Usage Guide
Farther and further have been used more or less interchangeably throughout most of their history, but currently they are showing signs of diverging. As adverbs they continue to be used interchangeably whenever spatial, temporal, or metaphorical distance is involved. But where there is no notion of distance, further is used.
our techniques can be further refined
Further is also used as a sentence modifier
further, the workshop participants were scarcely optimistic
L. B. Mayhew
, but farther is not. A polarizing process appears to be taking place in their adjective use. Farther is taking over the meaning of distance
and further the meaning of addition.
needed no further invitation
Example Sentences
Adverb
The town, such as it is, is one of those Northwest places that look like the outskirts of somewhere bigger,

further

down the road, but turn out to be all there is.
Jonathan Raban, New York Review of Books,

26 Mar. 2009
The Russian artillery fire and bombs are reaching

further

into the southern sections of the city …
Alessandra Stanley, New York Times,

17 Jan. 1995
… her example gave me courage to develop my own voice further.
Rita Dove, Essence,

May 1995
We need to look back further into the past to find the cause of these problems.
I've never been further west than St. Louis.
Their house is further up the street.
We need to research further into this matter.
The police have been reluctant to take their investigation any further.
"They are not our friends." "I would go even further and say they are our enemies."
I had enough money to invest. I realized, further, that the risk was small.
Adjective
He will undergo further questioning.
If you need further information you can call me.
We do not expect any further deliveries today.
I have nothing further to say.
There is a further problem: do we have enough money?
We parked in the further lot.
There is more damage to the further part of the fence.
Verb
Their efforts greatly furthered the state of research.
The funds are to be used to further the public good.
See More
Recent Examples on the Web
Adverb
While declining to comment further, Cowlitz officials said the tribe had severed ties with Rossman and Studer.
oregonlive, 4 Dec. 2022
Lego lovers should look no further than this list, which is packed with a fleet of exciting building options.
Amy Schulman, Peoplemag, 2 Dec. 2022
For fans of clean skincare that comes with excellent results, look no further than Youth to the People.
Vanessa Powell, ELLE, 2 Dec. 2022
Bass spokesman Zach Seidl declined to comment further.
Benjamin Oreskesstaff Writer, Los Angeles Times, 1 Dec. 2022
Look no further than Musk for an example of what not to do.
Jane Thier, Fortune, 30 Nov. 2022
For proof, look no further than the pitfalls experienced by other social media platforms.
WIRED, 30 Nov. 2022
Christopher Nelson, a university spokesman, confirmed Mr. Massimine's resignation but declined to comment further.
Ellen Barry Dave Sanders, New York Times, 29 Nov. 2022
Police have not identified who was responsible and redacted the person's name from its report, refusing to comment further.
Emily Sweeney, BostonGlobe.com, 29 Nov. 2022
Adjective
The diocese did not respond to emails or phone calls Tuesday seeking further information.
Laura Schulte, Journal Sentinel, 23 Nov. 2022
No further information about the death of Diaz-Santos was immediately released.
Stephen Sorace, Fox News, 22 Nov. 2022
Members of the Derby and New Haven police departments contacted Shelton police with further information based on the video.
Mike Mavredakis, Hartford Courant, 22 Nov. 2022
No further information related to Oliver can be released under the court order.
Al.com Staff, al, 21 Nov. 2022
Anyone with further information is asked to contact Det.
Kc Baker, Peoplemag, 21 Nov. 2022
He was scheduled to appear in court on Nov. 3 with no further information available.
Chicago Tribune, 20 Nov. 2022
Moscow police did not provide further information on those details.
Aya Elamroussi, CNN, 19 Nov. 2022
No further information was immediately available and Kayla Montgomery's legal team could not be reached for comment on Wednesday night.
Camilo Fonseca, BostonGlobe.com, 17 Nov. 2022
Verb
Sustainability is an important topic within the fashion ecosystem, and Lagos Fashion Week is using this to further the conversation.
Elvis Kachi, Essence, 23 Nov. 2022
Working on this project will not only further the education of Cedarville students but facilitate community impact as well.
Shirley Macfarland, cleveland, 17 Nov. 2022
Just be careful to avoid chemical sunscreen (as well as fragrance, alcohol and salicylic acid) which can actually further irritate lips.
Jessica Teich, Good Housekeeping, 13 Nov. 2022
That could further hammer business investment and cause U.S. banks to restrict lending even more.
Paul Davidson, USA TODAY, 27 Oct. 2022
Eco-fascism is on the rise in the United States — seizing upon the misery of rural communities and harnessing their pain to further a dark narrative.
Los Angeles Times, 28 Sep. 2022
That concession did not address the possibility that such actions could also further the criminal inquiry.
Alan Feuer, BostonGlobe.com, 12 Sep. 2022
Ralph Baric, a top coronavirus researcher at UNC Chapel Hill who has collaborated with the Wuhan Institute of Virology, points to specific evidence needed to further the understanding of the virus' origins.
A. Chris Gajilan, CNN, 19 Sep. 2021
With nearly a dozen virtual and in-person events between Aug. 8 and 15, many San Diegans went out of their way to educate others and try to further a better understanding of different peoples, faiths and cultures.
San Diego Union-Tribune, 27 Aug. 2021
See More
Last Updated:
- Updated example sentences
---
Commonly Confused Words Quiz
I went to the ______ store to buy a birthday card.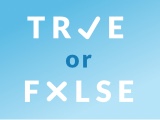 Test your knowledge - and maybe learn something along the way.
TAKE THE QUIZ