Definition of advance
(Entry 1 of 3)
1
: to accelerate the growth or progress of
advance

a cause
2
: to bring or move forward
advance

a pawn
3
: to raise to a higher rank
was advanced from clerk to assistant manager
4
archaic
: to lift up :

raise
5
: to bring forward in time
especially
: to make earlier
advance

the date of the meeting
6
: to bring forward for notice, consideration, or acceptance :

propose
advance

an idea
7
: to supply or furnish in expectation of repayment
advance

a loan
8
: to raise in rate :

increase
advance

the rent
1
: to move forward :

proceed
an advancing army
2
: to make progress :

increase
advance

in age
3
: to rise in rank, position, or importance
advance

through the ranks
4
: to rise in rate or price
advancing wages
Definition of advance (Entry 2 of 3)
1
: a moving forward
halted the enemy's

advances
2
a
: progress in development
… mistaking material

advance

for spiritual enrichment.
— H. J. Laski
b
: a progressive step :

improvement
an

advance

in medical technique
3
: a rise in price, value, or amount
The workers won wage

advances

.
4
: a first step or approach made (as to gain favor or form an acquaintance)
especially
: the act of speaking to someone in an effort to start a sexual relationship
—
usually plural
She rejected his

advances

.
The report alleges that the supervisor repeatedly made unwanted/improper

sexual advances

towards subordinates.
5
: a provision of something (such as money or goods) before a return is received
I need an

advance

on my salary.
also
: the money or goods supplied
received a $100,000

advance

on his new book
in advance
1
: to, toward, or in a place or position ahead
sent scouts out in advance
2
: before a deadline or an anticipated event
made reservations in advance
in advance of
Definition of advance (Entry 3 of 3)
1
: made, sent, or furnished ahead of time
advance

sales
2
: going or situated before
an

advance

party of soldiers
Which Word Does Not Belong?
Which of these words does not mean "nonsense"?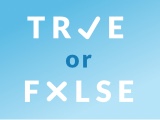 Test your knowledge - and maybe learn something along the way.
TAKE THE QUIZ