Definition of glance
(Entry 1 of 2)
1 : to strike a surface obliquely so as to go off at an angle the bullet glanced off the wall
2a : to make sudden quick movements dragonflies glancing over the pond
b : to flash or gleam with quick intermittent rays of light brooks glancing in the sun
3 : to touch on a subject or refer to it briefly or indirectly the work glances at the customs of ancient cultures
4a of the eyes : to move swiftly from one thing to another
b : to take a quick look at something glanced at his watch
1 archaic
a : to take a quick look at
b : to catch a glimpse of
2 : to give an oblique path of direction to:
a : to throw or shoot so that the object deflects from a surface
b archaic : to aim (something, such as an innuendo) indirectly : insinuate
Definition of glance (Entry 2 of 2)
1a : a quick intermittent flash or gleam
b archaic : a sudden quick movement
2a archaic : a rapid oblique movement
b : a deflected impact or blow
3a : a swift movement of the eyes
b : a quick or cursory look was good at sizing people up at a glance
at first glance
: on first consideration at first glance the subject seems harmless enough
to enclose within walls
Get Word of the Day daily email!
Late Autumn 2018 Words of the Day Quiz
Which is a synonym of yahoo?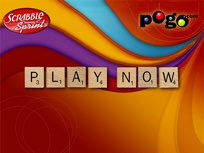 Test Your Knowledge - and learn some interesting things along the way.
TAKE THE QUIZ