Definition of money
(Entry 1 of 2)
1
: something generally accepted as a medium of exchange, a measure of value, or a means of payment: such as
a
: officially coined or stamped metal currency
newly minted

money
2
a
: wealth reckoned in terms of money
made her

money

in the insurance business
b
: an amount of money
raised the

money

for a new library
c
moneys
or
monies
plural
: sums of money :

funds
the collection of tax monies
3
: a form or denomination of coin or paper money
wanted his

money

in $10 bills
4
a
: the first, second, and third place winners (as in a horse or dog race)
—
usually used in the phrases in the money or out of the money
b
: prize money
his horse took third

money
5
a
: persons or interests possessing or controlling great wealth
politicians at the beck and call of

money
b
: a position of wealth
born into

money
for one's money
: according to one's preference or opinion For my money, this is her best novel yet.
on the money
: exactly right or accurate His prediction that it would rain was right on the money.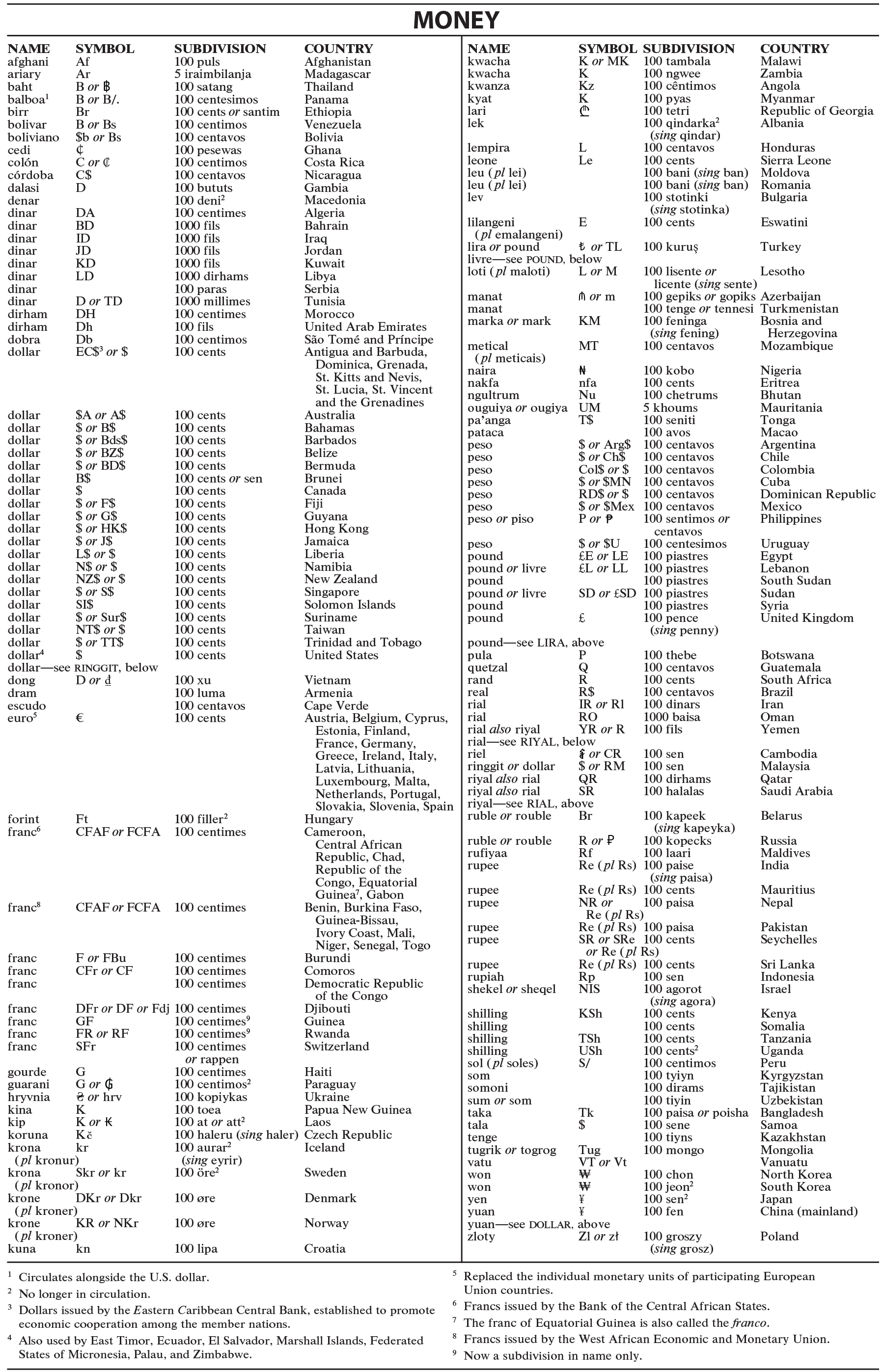 Definition of money (Entry 2 of 2)
: involving or reliable in a crucial situation
a

money

player
a

money

pitch
Name That Food
Name these cookies!