Definition of job
(Entry 1 of 4)
1a : a regular remunerative position got a part-time job as a waiter she quit her job
b : a specific duty, role, or function The heart's job is to circulate blood.
c(1) : something that has to be done : task was given the job of delivering the bad news
(2) : an undertaking requiring unusual exertion it was a real job to talk over that noise
2a : a piece of work doing odd jobs around the house Repairing the roof was a big job. especially : a small miscellaneous piece of work undertaken on order at a stated rate a car that needs a brake job
b : the object or material on which work is being done
c : something produced by or as if by work did a nice job
d : an example of a usually specified type : item the limousine was a long white job
3a : something done for private advantage the whole incident was a put-up job
b : a criminal enterprise specifically : robbery the gang that pulled the bank job
c : a damaging or destructive bit of work did a job on him
4 chiefly British : state of affairs —usually used with bad or good it was a good job you didn't hit the old man— E. L. Thomas
5 : plastic surgery for cosmetic purposes an eye job — see nose job
on the job
: at work : while working was injured on the job
Definition of job (Entry 2 of 4)
1 : to do odd or occasional pieces of work for hire supported himself by jobbing in local orchestras
2 : to carry on public business for private gain
3 : to carry on the business of a middleman or wholesaler
1 : to buy and sell (something, such as stock) for profit : speculate
2 : to hire or let by the job or for a period of service job a carriage
3 : to get, deal with, or effect by jobbery
4 : to do or cause to be done by separate portions or lots : subcontract —often used with out a publisher who knew the market might have jobbed out the work to factories in Asia— Michael Shnayerson
5 : to penalize or deprive unfairly … fans and players who may still believe that … they were jobbed out of a World Championship …— Roger Angell
Definition of job (Entry 3 of 4)
1 : of or relating to a job or to employment a guarantee of job security
2 : used in, engaged in, or done as job work a job shop
3 British : that is for hire for a given service or period a job gardener
Definition of Job (Entry 4 of 4)
1 : the hero of the book of Job who endures afflictions with fortitude and faith
2 : a narrative and poetic book of canonical Jewish and Christian Scripture — see Bible Table
by force of circumstances
Get Word of the Day daily email!
Difficult Vocab Quiz
Which is a synonym of discomfit?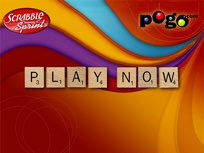 Test Your Knowledge - and learn some interesting things along the way.
TAKE THE QUIZ