Essential Meaning of derive
1
: to take or get (something) from (something else)
The river derives its name from a Native American tribe.
She derived [=received, took] great satisfaction from their friendship.
2
: to have something as a source : to come from something
Much of the book's appeal derives from the personality of its central character.
Full Definition of derive
: to have or take origin : come as a derivative
The novel's appeal

derives

entirely from the complexity of its characters.
Name that Thing: Flower Edition
Name that flower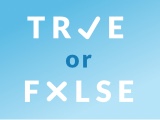 Test your knowledge - and maybe learn something along the way.
TAKE THE QUIZ