Definition of flow
(Entry 1 of 2)
1a(1) : to issue or move in a stream rivers flow into the sea
(2) : circulate
b : to move with a continual change of place among the constituent particles molasses flows slowly water flowing over the dam
2 : rise the tide ebbs and flows
3 : abound a land flowing with natural resources
4a : to proceed smoothly and readily conversation flowed easily
b : to have a smooth continuity the flowing lines of the car
5 : to hang loose and billowing her gown flowed around her
6 : to derive from a source : come the wealth that flows from trade
7 : to deform under stress without cracking or rupturing —used especially of minerals and rocks
1 : to cause to flow flowing oil over the swamp to kill mosquito larvae
2 : to discharge in a flow The new oil well flowed 100 barrels a day.
Definition of flow (Entry 2 of 2)
3a : a smooth uninterrupted movement or progress a flow of information
b : stream also : a mass of material which has flowed when molten an old lava flow
c : the direction of movement or development go with the flow
4 : the quantity that flows in a certain time a gauge that measures fuel flow
6a : the motion characteristic of fluids
b : a continuous transfer of energy
amusing and light sparring with words
Get Word of the Day daily email!
Late Autumn 2018 Words of the Day Quiz
Which is a synonym of yahoo?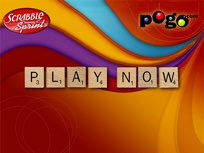 Test Your Knowledge - and learn some interesting things along the way.
TAKE THE QUIZ