Definition of deal
(Entry 1 of 4)
2 : a usually large or indefinite quantity or degree a great deal of support a good deal faster
3 card games
a : the act or right of distributing cards to players It's your deal.
b : hand sense 9b have time for one more deal
Definition of deal (Entry 2 of 4)
1a : to give as one's portion : apportion dealt out three sandwiches apiece a judge dealing out punishments
b card games : to distribute (playing cards) to players Deal the cards.
1 card games : to distribute the cards to players your turn to deal
2 : to concern oneself or itself the book deals with education a lawyer who deals with real estate law
3 business
a : to engage in bargaining : trade
b : to sell or distribute something as a business deal in insurance
4a : to take action with regard to someone or something deal with an offender Who's going to deal with this mess?
b : to reach or try to reach a state of acceptance or reconcilement trying to deal with her son's death
Definition of deal (Entry 3 of 4)
3 : treatment received a dirty deal
4 : an arrangement for mutual advantage kept his side of the deal
7 : mccoy —used in the phrase the real deal
Definition of deal (Entry 4 of 4)
1 British : a board of fir or pine
the figure or shape of a crescent moon
Get Word of the Day daily email!
Late Autumn 2018 Words of the Day Quiz
Which is a synonym of yahoo?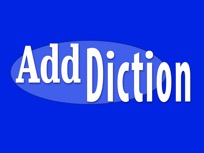 Test Your Knowledge - and learn some interesting things along the way.
TAKE THE QUIZ