Definition of feel
(Entry 1 of 2)
1a : to handle or touch in order to examine, test, or explore some quality She felt the fabric to see if it was wool.
b : to perceive by a physical sensation coming from discrete end organs (as of the skin or muscles) He felt a sudden pain in his leg.
2a : to undergo passive experience of continually felt the resentment of his competitors
b : to have one's sensibilities markedly affected by felt the insult deeply
3 : to ascertain by cautious trial —usually used with out feeling out the sentiments of their neighbors on the subject of school improvements
4a : to be aware of by instinct or inference feel trouble brewing
5 US slang : to understand (someone) : to know how (someone) feels Yeah, I feel you on that. I fall asleep every time I'm in the car as well.— Scott Sugarman When you buckle your chinstrap up, it's with a purpose, dog! Do you feel me?— Eric Berry
1a : to receive or be able to receive a tactile sensation lost the ability to feel in his fingertips
b : to search for something by using the sense of touch She felt in her purse for her keys.
2a : to be conscious of an inward impression, state of mind, or physical condition I feel sick.
b : to have a marked sentiment or opinion feels strongly about it
3 : seem it feels like spring today
4 : to have sympathy or pity I feel for you
feel like
: to have an inclination for feel like a walk?
Definition of feel (Entry 2 of 2)
something that serves to warn or remind
Get Word of the Day daily email!
Autumn Words of the Day 2018
Which is a synonym of fugacious?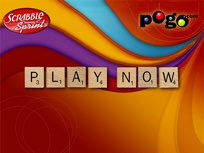 Test Your Knowledge - and learn some interesting things along the way.
TAKE THE QUIZ