Definition of bone
(Entry 1 of 4)
1
a
: one of the hard parts of the skeleton of a vertebrate
b
: any of various hard animal substances or structures (such as baleen or ivory) akin to or resembling bone
c
: the hard largely calcareous connective tissue of which the adult skeleton of most vertebrates is chiefly composed
b
: the most deeply ingrained part :

heart

—

usually used in pluralknew in his

bones

that it was wrong
3
bones
plural
b
: the basic design or framework (as of a play or novel)
5
a
bones
plural
: thin bars of bone, ivory, or wood held in pairs between the fingers and used to produce musical rhythms
b
: a strip of material (such as whalebone or steel) used to stiffen a garment (such as a corset)
6
: something that is designed to placate :

sop
bone to pick
: a matter to argue or complain about
Definition of bone (Entry 2 of 4)
1
: to remove the bones from

bone

a fish
2
: to provide (a garment) with stays
3
: to rub (something, such as a boot or a baseball bat) with something hard (such as a piece of bone) in order to smooth the surface
4
US
,
vulgar slang
: to have sexual intercourse with (someone)
: to study hard :

grind

bone

through medical school
Definition of Bone (Entry 4 of 4)
Sir Muirhead 1876–1953 Scottish etcher and painter
experienced by way of someone else
Get Word of the Day daily email!
The Eponym Quiz
Which is the best synonym of bowdlerize?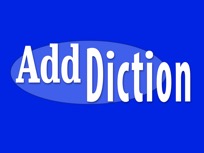 Test Your Knowledge - and learn some interesting things along the way.
TAKE THE QUIZ