Definition of board
(Entry 1 of 2)
2 nautical : the side of a ship
3a : a piece of sawed lumber of little thickness and a length greatly exceeding its width nailed boards over the windows
b boards plural, theater : stage sense 2a(2) one of the best actors that ever trod the boards
c boards plural : skis a new pair of boards
4a archaic : table sense 1a
b : a table spread with a meal offered to help clear the board
c : daily meals especially when furnished for pay paid for her room and board
d : a table at which a council or magistrates sit sat at the council board
e(1) : a group of persons having managerial, supervisory, investigatory, or advisory powers She is on the bank's board of directors. board of examiners a board member
(2) : an examination given by an examining board —often used in plural pass the medical boards
f : league, association local board of realtors
g card games
5a : a flat usually rectangular piece of material (such as wood) designed for a special purpose: such as
(1) : springboard sense 1 Do a backflip off the board.
(2) : surfboard
(3) : skateboard … Tony Hawk has just legitimized the youthful rebellion they'd abandoned along with their boards.— Sean Pamphilon
b basketball : backboard sense 1 a rebound off the boards also : a rebound in basketball averaging 7.8 boards per game
c : a surface, frame, or device for posting notices Pin the photo to the board.
d : blackboard wrote the assignment on the board
e : switchboard
6a : cardboard
b : the stiff foundation piece for the side of a book cover
8 boards plural, ice hockey : the low wooden wall enclosing a hockey rink
9 electronics : a sheet of insulating material carrying circuit elements and terminals so that it can be inserted in an electronic apparatus (such as a computer)
across the board
: so as to include or affect all classes or categories cut spending across the board also : in all areas or respects considered an average player across the board
on board
2 : in support of a particular objective needed to get more senators on board for the bill to pass
boarded
;
boarding
;
boards
Definition of board (Entry 2 of 2)
1 archaic : to come up against or alongside (a ship) usually to attack
3a : to go aboard (something, such as a ship, train, airplane, or bus) boarded a bus to Chicago
b : to put aboard an airliner boarding passengers
4 : to cover or seal off with a long, thin, and often narrow piece of sawed lumber : to cover or seal off with boards (see board entry 1 sense 3a) board up a window board up a house
5 : to provide with regular meals and often also lodging usually for compensation supplemented her income by boarding college students
6 ice hockey : to check (a player) into the low wooden wall enclosing a hockey rink : to check (a player) into the boards (see board entry 1 sense 8)
1 : to receive meals or lodging bachelors who board at the inn specifically : to live at a boarding school
2 informal : to ride a skateboard, snowboard, etc. At 12, Danny joined his 16-year-old brother … on the slopes, boarding every day after school.— Scott DeSimon
3a : to get into or onto a means of transportation (such as an airplane, bus, ship, etc.) A bit late, we hurried to the gate just in time to board.— Ellen Creager
b : to put or allow passengers into or onto such a means of transportation … before my plane boarded I wandered into a duty-free shop to pick up a few last-minute presents.— Ted Mooney
by force of circumstances
Get Word of the Day daily email!
Difficult Vocab Quiz
Which is a synonym of discomfit?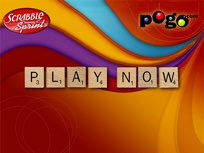 Test Your Knowledge - and learn some interesting things along the way.
TAKE THE QUIZ