Definition of feed
(Entry 1 of 2)
1a : to give food to
b : to give as food
2a : to furnish something essential to the development, sustenance, maintenance, or operation of reading feeds the mind
b : to supply (material to be operated on) to a machine
c(1) : to insert and deposit (something) repeatedly or continuously feed quarters into a parking meter
(2) : to insert and deposit something into (something) Running out to feed the meter every hour doesn't work, because the meter will not permit more than one hour for a given car.— T. R. Reid
3 : to produce or provide food for
b(1) : to supply (a signal) to an electronic circuit
(2) : to send (as by wire or satellite) to a transmitting station for broadcast
6 : to supply (a fellow actor) with cues and situations that make a role more effective
7 : to pass a ball or puck to (a teammate) especially for a shot at the goal
2 : to become nourished or satisfied or sustained as if by food
3a : to become channeled or directed
b : to move into a machine or opening in order to be used or processed
Definition of feed (Entry 2 of 2)
1a : an act of eating
b : meal especially : a large meal
2a : food for livestock specifically : a mixture or preparation for feeding livestock
b : the amount given at each feeding
3a : material supplied (as to a furnace or machine)
b : a mechanism by which the action of feeding is effected
c : the motion or process of carrying forward the material to be operated upon (as in a machine)
d : the act or process of feeding a signal (such as an audio or video transmission) to a station for broadcast also : the signal being fed a live satellite feed
e : an Internet service in which updates from electronic information sources (such as blogs or social media accounts) are presented in a continuous stream an RSS feed also : the information presented by such a service I changed my settings so that all of my cousin's posts would show up at the top of my feed.
4 : the action of passing a ball or puck to a team member who is in position to score
to reject or criticize sharply
Get Word of the Day daily email!
Words from Greek and Roman Mythology Quiz
Boreal comes from the name of the ancient Greek god of which wind?

Test your visual vocabulary with our 10-question challenge!
TAKE THE QUIZ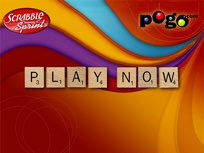 Test Your Knowledge - and learn some interesting things along the way.
TAKE THE QUIZ