Definition of channel
(Entry 1 of 3)
1
a
: the bed where a natural stream of water runs
b
: the deeper part of a river, harbor, or strait
c
: a strait or narrow sea between two close landmasses
crossed the English

Channel
d
: a means of communication or expression: such as
(1)
: a path along which information (such as data or music) in the form of an electrical signal passes
(2)
channels
plural
: a fixed or official course of communication
went through established military

channels

with his grievances
e
: a way, course, or direction of thought or action
new

channels

of exploration
f
: a band of frequencies of sufficient width for a single radio or television communication
h
: an account on an online media sharing or streaming service from which one can make media content (such as videos) available to others using the service
The video was posted Saturday and has been viewed thousands of times since being picked up by YouTube

channels

devoted to UFOs and unsolved mysteries …
— Mark Price
The Washington Post and Bloomberg covered the Russia-United States summit live on their Twitch

channels

.
— Alexandra Arriaga
2
a
: a usually tubular enclosed passage :

conduit
the poison

channel

in a snake's fangs
b
: a passage created in a selectively permeable cell membrane by a conformational change in membrane proteins
also
: the proteins of such a passage — compare

ion channel
3
: a long gutter, groove, or furrow
a road

channel
4
: a metal bar of flattened U-shaped section
channeled
or
channelled
;
channeling
or
channelling
Definition of channel (Entry 2 of 3)
1
a
: to form, cut, or wear a channel in
The river

channeled

a new course.
b
: to make a groove in
channel

a chair leg
2
: to convey or direct into or through a channel
channel

his energy into useful work
3
: to serve as a channeler or intermediary for
a 35,000-year-old female

channeled

by a 40-year-old housewife
Definition of channel (Entry 3 of 3)
: one of the flat ledges of heavy plank or metal bolted edgewise to the outside of a ship to increase the spread of the shrouds (see

shroud

entry

1

sense 3a

)
The Great British Vocabulary Quiz
Named after Sir Robert Peel, what are British police called?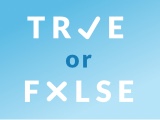 Test your knowledge - and maybe learn something along the way.
TAKE THE QUIZ