carried
;
carrying
;
carries
Example Sentences
Verb
I'll carry your luggage to your room.
He was carrying his baby daughter in his arms.
For two months, I carried the book around with me everywhere I went.
The waitress carried away our empty dinner plates.
The wind carried the smoke away from the campsite.
These planes can carry up to 300 passengers.
a ship carrying thousands of gallons of oil
Oil is carried to the factory through these pipes.
We installed gutters that will carry water away from the house.
blood vessels that carry blood to the heart
Noun
He averaged four yards per carry this season.
See More
Recent Examples on the Web
Verb
Miracle Boy,' carry the offense if Ohio State turns The Game into The Shootout?
Stephen Means, cleveland, 25 Nov. 2022
Stripes on the seats and details on the key fob carry the theme, too.
Drew Dorian, Car and Driver, 25 Nov. 2022
By comparison, New York Police Department officers carry a handgun that shoots about half that much.
Anchorage Daily News, 25 Nov. 2022
While the top-line holiday sales projections are promising, higher-income households will carry the load, with many others facing a constrained holiday season.
Tirzah Christopher, The Arizona Republic, 24 Nov. 2022
Older Poles still carry the trauma of the atrocities inflicted on Poland by Germany during World War II.
Monika Scislowska, ajc, 24 Nov. 2022
The Badgers carry a modest record (6-5, 4-4 Big Ten) into the game.
Mark Stewart, Journal Sentinel, 23 Nov. 2022
This upcoming trough of low pressure will likely carry some moisture along with it.
Gerry Díaz, San Francisco Chronicle, 23 Nov. 2022
All travelers heading from the U.S. to Europe need to connect through the airline's Reykjavik hub, and should be prepared to pay extra for things like seat selection, carry-on and checked bags, and drinks, snacks and meals onboard.
Zach Wichter, USA TODAY, 22 Nov. 2022
Noun
The Bruins could sing the fight song in their locker room for the first time since beating Arizona State early this month after their running game revved back into overdrive, rolling up 352 yards while averaging 5.5 yards per carry.
Ben Bolch, Los Angeles Times, 25 Nov. 2022
They'll get tested against the Packers and Aaron Jones, a top-10 back who has 778 total yards and averages 5.4 yards per carry.
David Hill, New York Times, 24 Nov. 2022
The three-time Southwest District Division IV Offensive Player of the Year carried the ball 228 times for 2,081 yards (9.1 yards per carry) and 33 TDs in the regular season as the Cowboys finished undefeated and No. 2 in the final AP poll.
cleveland, 24 Nov. 2022
Purdue is more or less middle-of-the-road defensively against the run, averaging a shade under 3.7 yards per carry.
Zach Osterman, The Indianapolis Star, 24 Nov. 2022
He's since emerged as one of the most dominant running backs in the state, rushing for 2,291 yards and 37 touchdowns with an average of 9.2 yards per carry, according to MaxPreps.
Josh Criswell, Chron, 23 Nov. 2022
The senior running back ended the season with 2,555 yards (8.5 yards per carry) and 35 touchdowns.
oregonlive, 23 Nov. 2022
LaRose, who will play at Wesleyan, finished with 5,577 career yards and 79 touchdowns on 643 careers (8.7 yards per carry), per the Worcester Telegram.
Cam Kerry, BostonGlobe.com, 23 Nov. 2022
Newman has rushed for 941 yards (6.6 per carry) and 13 touchdowns, has 36 tackles and a pick-six as a cornerback and has returned 20 kicks and punts — including one for a touchdown.
Mitch Stephens, San Francisco Chronicle, 23 Nov. 2022
See More
Last Updated:
- Updated example sentences
---
Commonly Confused Words Quiz
I went to the ______ store to buy a birthday card.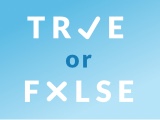 Test your knowledge - and maybe learn something along the way.
TAKE THE QUIZ