Definition of capture
(Entry 1 of 2)
1 : an act or instance of capturing: such as
a : an act of catching, winning, or gaining control by force, stratagem, or guile the capture of the city by enemy forces
b : a move in a board game (such as chess or checkers) that gains an opponent's piece
c : the absorption by an atom, nucleus, or particle of a subatomic particle that often results in subsequent emission of radiation or in fission
d : the act of recording in a permanent file data capture motion capture
2 : one that has been taken (such as a prize ship)
Definition of capture (Entry 2 of 2)
1a : to take captive also : to gain control of especially by force capture a city
b : to gain or win especially through effort captured 60 percent of the vote
2a : to emphasize, represent, or preserve (something, such as a scene, mood, or quality) in a more or less permanent form … at any such moment as a photograph might capture …— C. E. Montague
b : to record in a permanent file (as in a computer) The system is used to capture data relating to the buying habits of young people.
3 : to captivate and hold the interest of The performer captured our attention.
4 : to take according to the rules of a game A knight captured his pawn.
5 : to bring about the capture of (a subatomic particle)
6 astronomy : to draw into the gravitational influence of a larger body Asteroids were thought to be too small to capture a moon, but the moon might be a fragment that broke off.— Kenneth Chang
a trusted follower
Get Word of the Day daily email!
Difficult Vocab Quiz
Which is a synonym of discomfit?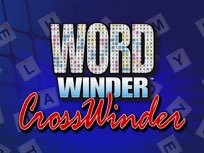 Test Your Knowledge - and learn some interesting things along the way.
TAKE THE QUIZ