Definition of change
(Entry 1 of 2)
1
a
: to make different in some particular :

alter
never bothered to

change

the will
b
: to make radically different :

transform
can't

change

human nature
c
: to give a different position, course, or direction to
changed his residence from Ohio to California
2
a
: to replace with another
let's

change

the subject
b
: to make a shift from one to another :

switch
always

changes

sides in an argument
c
: to exchange for an equivalent sum of money (as in smaller denominations or in a foreign currency)
change

a 20-dollar bill
d
: to undergo a modification of
foliage changing color
e
: to put fresh clothes or covering on
change

a bed
1
: to become different
some things never

change
2
: to undergo transformation, transition, or substitution
winter changed to spring
4
: to put on different clothes
need a few minutes to

change

for dinner
5
: to shift one's means of conveyance :

transfer
on the bus trip he had to

change

twice
6
of the voice
: to shift to lower register :

break
His voice started to

change

when he turned 13.
change hands
: to pass from the possession of one owner to that of another money changes hands many times
Definition of change (Entry 2 of 2)
1
: the act, process, or result of changing: such as
2
a
: money in small denominations received in exchange for an equivalent sum in larger denominations
b
: money returned when a payment exceeds the amount due
a cashier quick at making

change
c
: coins especially of low denominations
a pocketful of

change
d
: a negligible additional amount
only six minutes and

change

left in the game
3
: a fresh set of clothes
6
: an order in which a set of bells is struck in change ringing
Which Word Does Not Belong?
Which of these words does not mean "nonsense"?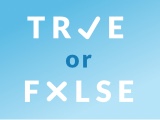 Test your knowledge - and maybe learn something along the way.
TAKE THE QUIZ