Definition of lord
(Entry 1 of 2)
1 : one having power and authority over others:
a : a ruler by hereditary right or preeminence to whom service and obedience are due
b : one of whom a fee or estate is held in feudal tenure
c : an owner of land or other real (see real entry 1 sense 2) property
d obsolete : the male head of a household
e : husband
f : one that has achieved mastery or that exercises leadership or great power in some area a drug lord
3 : a man of rank or high position: such as
a : a feudal tenant whose right or title comes directly from the king
b : a British nobleman: such as
(1) : baron sense 2a
(2) : a hereditary peer of the rank of marquess, earl, or viscount
(3) : the son of a duke or a marquess or the eldest son of an earl
(4) : a bishop of the Church of England
c Lords plural : house of lords
4 —used as a British title: such as
a —used as part of an official title Lord AdvocateLord Mayor
b —used informally in place of the full title for a marquess, earl, or viscount
c —used for a baron
d —used by courtesy before the name and surname of a younger son of a duke or a marquess
5 : a person chosen to preside over a festival
Definition of lord (Entry 2 of 2)
: to act like a lord especially : to put on airs —usually used with it lords it over his friends
playful or foolish behavior
Get Word of the Day daily email!
Autumn Words of the Day 2018
Which is a synonym of fugacious?

Test your visual vocabulary with our 10-question challenge!
TAKE THE QUIZ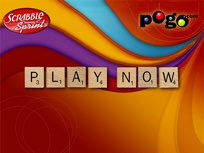 Test Your Knowledge - and learn some interesting things along the way.
TAKE THE QUIZ