Definition of ward
(Entry 1 of 4)
1
a
: the action or process of guarding
c
(1)
: a division in a hospital
a maternity

ward
(2)
: a large room in a hospital where a number of patients often requiring similar treatment are accommodated
Wallace Thurman died in 1934 in the tuberculosis

ward

of the New York City charity hospital on Welfare Island.
— Zeese Papanikolas
2
: the state of being under guard
especially
:
custody
3
a
: the inner court of a castle or fortress
b
: a division (such as a cell or block) of a prison
4
a
: a division of a city for representative, electoral, or administrative purposes
b
: a division of some English and Scottish counties corresponding to a hundred
c
: the Mormon local congregation having auxiliary organizations (such as Sunday schools and relief societies) and one or more quorums of each office of the Aaronic priesthood
5
: a projecting ridge of metal in a lock casing or keyhole permitting only the insertion of a key with a corresponding notch
also
: a corresponding notch in a bit of a key
6
: a person or thing under guard, protection, or surveillance: such as
b
: a person who by reason of incapacity (such as minority or mental illness) is under the protection of a court either directly or through a guardian appointed by the court
— called also ward of court
c
: a person or body of persons under the protection or tutelage of a government
Definition of ward (Entry 2 of 4)
1
: to keep watch over :

guard
2
: to turn aside (something threatening) :

deflect
—
usually used with off
ward

off a blow
trying to

ward

off a cold
variants:

or less commonly

-wards
Definition of -ward (Entry 3 of 4)
1
: that moves, tends, faces, or is directed toward
riverward
2
: that occurs or is situated in the direction of
leftward
Definition of -ward (Entry 4 of 4)
1
: in a (specified) spatial or temporal direction
upward
afterward
2
: toward a (specified) point, position, or area
earthward
Challenging Words You Should Know
Often used to describe "the march of time," what does inexorable mean?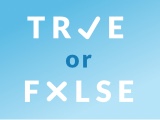 Test your knowledge - and maybe learn something along the way.
TAKE THE QUIZ