Definition of guard
(Entry 1 of 2)
1
: one assigned to protect or oversee another: such as
a
: a person or a body of persons on sentinel duty Guards were posted around the camp.
b
guards
plural
: troops attached to the person of the sovereign
2
a
: a defensive state or attitude asked him out when his

guard

was down
b
: a defensive position (as in boxing)
3
a
: the act or duty of protecting or defending
4
: a protective or safety device
specifically
: a device for protecting a machine part or the operator of a machine
6
a
: a position or player next to the center in a football line
b
: a player stationed in the backcourt in basketball
off guard
: in an unprepared or unsuspecting state Her angry response caught me off guard.
on guard
guarded
;
guarding
;
guards
Definition of guard (Entry 2 of 2)
1
: to protect an edge of with an ornamental border
2
a
: to protect from danger especially by watchful attention : make secure police

guarding

our cities
b
: to stand at the entrance of as if on guard or as a barrier
4
a
: to watch over so as to prevent escape, disclosure, or indiscretion

guarded

the prisoners.
b
: to attempt to prevent (an opponent) from playing effectively or scoring
: to watch by way of caution or defense : stand guard

guard

against mistakes
July 2020 Words of the Day Quiz
Which is a synonym of mien?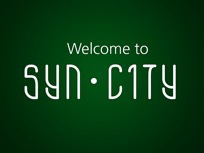 Test Your Knowledge - and learn some interesting things along the way.
TAKE THE QUIZ