: having or marked by a scar or many scars
a

scarred

finger/face
an old, badly

scarred

piece of furniture
The old tile on the walls is cracked and grimy; the wooden floor is

scarred

; pipes and wires look slapdash and dangerous.
— Thomas Matthews
At night, when candlelight softens their

scarred

and weathered faces, the hard men of the French Foreign Legion begin to sing.
— Geraldine Brooks
The plains of western Wyoming are today a

scarred

moonscape of gray hills, but 50 million years ago they were mostly swampland, lush with exotic life.
— Natalie Angier
The impression left by her study is that it indeed took fortitude on the part of these authors to channel resentment into creation, to make beautiful texts out of

scarred

lives.
— Lois E. Nesbitt
Difficult Spelling Words Quiz
Which is the correct spelling?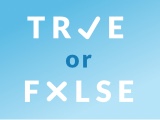 Test your knowledge - and maybe learn something along the way.
TAKE THE QUIZ