Definition of stud
(Entry 1 of 4)
1
a
: a group of animals and especially horses kept primarily for breeding
b
: a place (such as a farm) where a stud is kept
2
:
studhorse
broadly
: a male animal kept for breeding
3
a
: a young man :

guy
especially
: one who is virile and promiscuous
at stud
: for breeding as a stud retired racehorses at stud
Definition of stud (Entry 2 of 4)
1
a
: one of the smaller uprights in the framing of the walls of a building to which sheathing, paneling, or laths are fastened :

scantling
b
: height from floor to ceiling
2
a
: a boss, rivet, or nail with a large head used (as on a shield or belt) for ornament or protection
b
: a solid button with a shank or eye on the back inserted (as through an eyelet in a garment) as a fastener or ornament
c
: a small button-like ornament with a post for inserting through a body part (such as the earlobe or nostril) and into a clasp
3
a
: any of various infixed pieces (such as a rod or pin) projecting from a machine and serving chiefly as a support or axis
b
: one of the metal or rubber cleats projecting from a snow tire to increase traction
Definition of stud (Entry 3 of 4)
1
: to furnish (a building, a wall, etc.) with studs
2
: to adorn, cover, or protect with studs
3
: to set, mark, or decorate conspicuously often at intervals a sky studded with stars a career studded with honors
Definition of stud (Entry 4 of 4)
May 2020 Words of the Day Quiz
Which is a synonym of exiguous?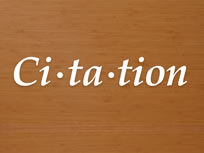 Test Your Knowledge - and learn some interesting things along the way.
TAKE THE QUIZ