addressed
;
addressing
;
addresses
Definition of address
(Entry 1 of 2)
1
a
: to mark directions for delivery on
address

a letter
b
: to consign to the care of another (such as an agent or factor)
2
a
: to direct the efforts or attention of (oneself)
will

address

himself to the problem
b
: to deal with :

treat
… intrigued by the chance to

address

important issues …
— I. L. Horowitz
3
a
: to communicate directly
addresses

his thanks to his host
b
: to speak or write directly to
especially
: to deliver a formal speech to
The president will

address

the nation by television.
4
: to greet by a prescribed form
how to

address

an archbishop
5
golf
: to adjust the club and one's stance preparatory to hitting (the ball)
6
: to identify (something, such as a computer peripheral or memory location) by an address or a name for information transfer
8
archaic
: to make ready
especially
:
dress
obsolete
: to direct one's speech or attentions
Definition of address (Entry 2 of 2)
1
a
: a place where a person or organization may be communicated with
asked for her name,

address

, and phone number
b
: directions for delivery on the outside of an object (such as a letter or package)
an envelope with an illegible

address
c
: the designation of place of delivery placed between the heading and salutation on a business letter
d
: the designation of an account from which one can send or receive email
an email

address
2
a
: a location (as in the memory of a computer) where particular information is stored
b
: a series of usually alphanumeric characters that specifies the storage location (as on a network or in a computer's memory) of particular information
an Internet

address
A unique number called an IP

address

identifies every computer that's connected to the Internet. An IP

address

looks something like this: 24.62.89.4. Each of the four parts of an IP

address

can have from one to three digits.
— Kim Komando
3
: a formal communication
especially
: a prepared speech delivered to a special audience or on a special occasion
Lincoln's Gettysburg Address
4
: dutiful and courteous attention especially in courtship
—
usually used in plural
She spurned his

addresses

.
"Here is a young man wishing to pay his

addresses

to you, with everything to recommend him."
— Jane Austen
5
a
: readiness and capability for dealing (as with a person or problem) skillfully and smoothly :

adroitness
b
obsolete
: a making ready
also
: a state of preparedness
6
a
: manner of bearing oneself
a man of rude

address
b
: manner of speaking or singing :

delivery
was pleased with the tenor's ease of

address
7
golf
: the stance of the player and the position of the club preparatory to hitting the ball
Eponyms: Words Named After People
What is the best definition of boycott?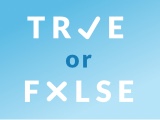 Test your knowledge - and maybe learn something along the way.
TAKE THE QUIZ