Definition of spot
(Entry 1 of 3)
1 : a taint on character or reputation : fault the only spot on the family name
2a : a small area visibly different (as in color, finish, or material) from the surrounding area
b(1) : an area marred or marked (as by dirt)
(2) : a circumscribed surface lesion of disease (such as measles) or decay spots of rot rust spots on a leaf
c : a conventionalized design used on playing cards to distinguish the suits and indicate values
3 : an object having a specified number of spots or a specified numeral on its surface
4 : a small quantity or amount : bit
5a : a particular place, area, or part
b : a small extent of space
6 plural usually spot : a small croaker (Leiostomus xanthurus) of the Atlantic coast with a black spot behind the opercula
7a : a particular position (as in an organization or a hierarchy)
b : a place or appearance on an entertainment program
9 : a position usually of difficulty or embarrassment
10 : a brief announcement or advertisement broadcast between scheduled radio or television programs
11 : a brief segment or report on a broadcast especially of news
on the spot
2 : at the place of action
3a : in a responsible or accountable position
b : in a difficult or trying situation
Definition of spot (Entry 2 of 3)
1 : to stain the character or reputation of : disgrace
2 : to mark in or with a spot : stain The snow was spotted with blood. His pants were spotted with mud.
3 : to locate or identify by a spot
4a : to single out : identify especially : to note as a known criminal or a suspicious person
b : detect, notice spot a mistake spotted a deer in the woods
c(1) : to locate accurately spot an enemy position
(2) : to cause to strike accurately spot the battery's fire
d : to watch or assist (someone) during athletic competition or exercise (as for gymnastics or weight lifting) especially to prevent injury She's the darling of the weight room wherever she works out, spotting guys twice her size.— Rick Reilly
5a : to lie at intervals in or over : stud small boats spotting the harbor
b : to place at intervals or in a desired spot spot field telephones
c : to fix in or as if in the beam of a spotlight
d : to schedule in a particular spot or at a particular time spotted the main act at 9 p.m.
e football : to put (the football) at the appropriate place on the field in preparation for the next play The official spotted the ball at the 10-yard line.
6 : to remove a spot from
7a : to give a specified advantage to (an opponent) : to allow as a handicap (see handicap entry 1 sense 1b) She spotted me five points and still beat me easily. spot him two strokes a hole in golf
b informal : to lend (someone) a usually small amount of money Can you spot me five bucks?
1 : to become stained or discolored in spots Fungus caused the leaves to spot.
2 : to cause a spot a detergent that always spots
3 : to act as a spotter especially : to locate targets
4 : to experience abnormal and sporadic bleeding in small amounts from the uterus
Definition of spot (Entry 3 of 3)
1a : being, originating, or done on the spot or in or for a particular spot spot coverage of the news
b : available for immediate delivery after sale spot commodities
c(1) : paid out upon delivery spot cash
(2) : involving immediate cash payment a spot transaction
d(1) : broadcast between scheduled programs spot announcements
(2) : originating in a local station for a national advertiser
e : performing occasionally when needed a spot starter
2 : made at random or restricted to a few places or instances a spot check also : selected at random or as a sample
living or existing for a long time
Get Word of the Day daily email!
Late Autumn 2018 Words of the Day Quiz
Which is a synonym of yahoo?

Test your knowledge - and maybe learn something along the way.
TAKE THE QUIZ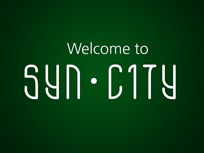 Test Your Knowledge - and learn some interesting things along the way.
TAKE THE QUIZ