Synonyms of root
1
a
: the usually underground part of a seed plant body that originates usually from the hypocotyl, functions as an organ of absorption, aeration, and food storage or as a means of anchorage and support, and differs from a stem especially in lacking nodes, buds, and leaves
b
: any subterranean plant part (such as a true root or a bulb, tuber, rootstock, or other modified stem) especially when fleshy and edible
2
a
: the part of a tooth within the socket
b
: the enlarged basal part of a hair within the skin
c
: the proximal end of a nerve
d
: the part of an organ or physical structure by which it is attached to the body
3
a
: something that is an origin or source (as of a condition or quality)
… the love of money is the

root

of all evil …
—
1 Timothy 6:10 (King James Version)
b
: one or more progenitors of a group of descendants
—
usually used in plural
c
: an underlying support :

basis
d
: the essential core :

heart
—
often used in the phrase at root
e
: close relationship with an environment :

tie
—
usually used in plural
They put down

roots

in a farming community.
4
a
: a quantity taken an indicated number of times as an equal factor
2 is a fourth

root

of 16.
b
: a number that reduces an equation to an identity when it is substituted for one variable
5
b
: the part by which an object is attached to something else
6
: the simple element inferred as the basis from which a word is derived by phonetic change or by extension (such as composition or the addition of an affix or inflectional ending)
7
: the lowest tone of a chord (such as C in a C minor chord) when the tones are arranged in ascending thirds
8
computers
: a level of access to a computer system that allows complete access to files on the system and complete control over the system's functions
—
usually used before another noun
rooted
ˈrü-təd
adjective
rootless
ˈrüt-ləs
adjective
rootlike
ˈrüt-ˌlīk
adjective
see also take root
1
a
: to furnish with or enable to develop roots
b
: to fix or implant by or as if by roots
2
: to remove altogether by or as if by pulling out by the roots
—
usually used with out
1
: to grow roots or take root
2
: to have an origin or base
: to turn over, dig up, or discover and bring to light
—
usually used with out
root

out the cause of the problem
2
: to wish the success of or lend support to someone or something
Example Sentences
Noun
Elm trees have shallow roots.
Pull weeds up by the roots so that they don't grow back.
You can tell that she dyes her hair blonde because her dark roots are showing.
Recent Examples on the Web
Noun
Consuelo Martinez, who lives in the South Side of Chicago, is part of a team affiliated with Kids First Chicago that has convened parents to discuss enrollment dips and study their root causes.
—
Jackie Valley, The Christian Science Monitor, 15 Feb. 2023
Guterres said the world must address the climate crisis as the root cause of rising seas, and the Security Council has a critical role to play in building the political will required.
—
Jennifer Mcdermott, Fortune, 15 Feb. 2023
Those failures largely centered on a sticky protein called amyloid beta, which forms plaques in the brains of many people with the disease and was hypothesized to be its root cause.
—
Ryan Cross, BostonGlobe.com, 15 Feb. 2023
Instead of tracking individual metrics such as CPU and RAM utilization, observability brings events, logs, and traces into the context to quickly identify the root cause of a problem.
—
Janakiram Msv, Forbes, 14 Feb. 2023
McCargar said that power building is about developing and supporting the development of young people's critical consciousness to understand root causes of systems that shape their community, and building young people's power.
—
Deidre Montague, Hartford Courant, 14 Feb. 2023
That shortage, which has persisted for decades and was exacerbated by the building slump after the Great Recession, is the root cause of steadily rising rents and home prices.
—
Ben Casselman, New York Times, 11 Feb. 2023
The emphasis on storing more natural gas downplays the root cause, according to Fred Heutte of the NW Energy Coalition.
—
Los Angeles Times, 8 Feb. 2023
The politicians in the chamber could not agree on what laws should be passed or the root causes of a nation's shame.
—
Robin Givhan, Washington Post, 8 Feb. 2023
Verb
After three years of traveling through the lowest part of your chart—your fourth house of home, family, and ancestry—you've likely spent a lot of time and energy finding a place to root yourself.
—
Kirah Tabourn, Condé Nast Traveler, 25 Feb. 2023
We are left with an awkward question: for whom, exactly, are we supposed to root?
—
Anthony Lane, The New Yorker, 24 Feb. 2023
Inflation eased for a seventh month straight in January, but interest rates will keep rising as the Fed works harder to root stubbornly high prices out of the economy.
—
Rachel Siegel, Washington Post, 15 Feb. 2023
In my house, Friday is officially Fridge Forage Day, a time to root around the fridge (and pantry) like a truffle-hunting piglet, hoping to unearth a treasure.
—
Shilpa Uskokovic, Bon Appétit, 30 Jan. 2023
When Les Bleus faces off against Morocco on Wednesday, many French nationals of Amazigh and Arab origin, of Black skin and African roots, will collectively root against the black and blue history of France when staring at their screens.
—
Khaled A. Beydoun, CNN, 13 Dec. 2022
In some spots, the rocks are piled high enough to peek out of the water, and mangroves and other coastal plants will root there.
—
Alex Harris, Orlando Sentinel, 16 Apr. 2022
In Brazil, where inflation has accelerated to 10.74% -- its fastest pace in 18 years -- and some poor people root through meat scraps for protein, its one complaint in demonstrations against President Jair Bolsonaro's government in recent months.
—
Arkansas Online, 19 Dec. 2021
Around Sapphire, the armadillos happily root around in the dirt with their snouts and claws, feasting on insects at elevations above 4,000 feet.
—
Oliver Milman, Wired, 20 Nov. 2021
See More
Last Updated:
- Updated example sentences
---
Challenging Standardized Test Words
Despite the cacophony, the student tried to study.

Hear a word and type it out. How many can you get right?
TAKE THE QUIZ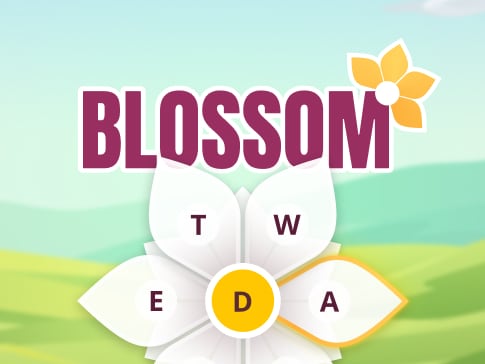 Can you make 12 words with 7 letters?
PLAY