Definition of pay
(Entry 1 of 4)
1a : to make due return to for services rendered or property delivered paid the pizza deliverer
b : to engage for money : hire You couldn't pay me to do that. paid a teenager to mow his lawn
2a : to give in return for goods or service pay wages
b : to discharge indebtedness for : settle pay a bill
c : to make a disposal or transfer of (money) paid a few dollars weekly into a savings account
3 : to give or forfeit in expiation or retribution pay the penalty
4a : to make compensation (see compensation sense 2) for His trouble was well paid in the end.
b : to requite according to what is deserved pay them back
5 : to give, offer, or make freely or as fitting pay attention pay your respects
6a : to return value or profit to it pays you to stay open
b : to bring in as a return an investment paying five percent
7 : to slacken (something, such as a rope) and allow to run out —used with out paid out the rope as it jerked taut
1 : to discharge a debt or obligation I'll pay when I have the money.
2 : to be worth the expense or effort crime doesn't pay
3 : to suffer the consequences of an act He paid for his crime.
pay one's dues
1 : to earn a right or position through experience, suffering, or hard work He's paid his dues and deserves a promotion.
pay one's way
or
pay one's own way
: to pay one's share of expenses She took a part-time job to pay her own way through college.
pay the piper
: to bear the cost of something You have to do what they say because they are paying the piper.
pay through the nose
: to pay exorbitantly or dearly I found the perfect dress, but I had to pay through the nose for it.
Definition of pay (Entry 2 of 4)
1 : something paid for a purpose and especially as a salary or wage : remuneration
2a : the act or fact of paying or being paid
b : the status of being paid by an employer : employ
3 : a person viewed with respect to reliability or promptness in paying debts or bills
4a : ore or a natural deposit that yields metal and especially gold in profitable amounts
b : an oil-yielding stratum or zone
Definition of pay (Entry 3 of 4)
1 : containing or leading to something precious or valuable
2 : equipped with a coin slot for receiving a fee for use a pay telephone
Definition of pay (Entry 4 of 4)
: to coat with a waterproof composition
a private place of worship
Get Word of the Day daily email!
Difficult Vocab Quiz
Which is a synonym of discomfit?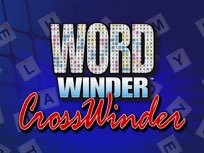 Test Your Knowledge - and learn some interesting things along the way.
TAKE THE QUIZ