compensated
;
compensating
Essential Meaning of compensate
1
: to provide something good as a balance against something bad or undesirable : to make up for some defect or weakness
His enthusiasm compensates for his lack of skill.
The price of the item has been reduced to compensate for a defect.
2
: to give money or something else of value to (someone) in return for something (such as work) or as payment for something lost, damaged, etc.
compensate workers for their labor
She was not compensated for the damage done to her car.
Full Definition of compensate
1
: to be equivalent to :

counterbalance
Her virtues

compensate

her faults.
2
: to make an appropriate and usually counterbalancing payment to
compensate

the victims for their loss
3
a
: to provide with means of counteracting variation
compensate

a magnetic needle
b
: to neutralize the effect of (variations)
1
: to supply an equivalent
—
used with for
…

compensate

for his feelings of loneliness by assertions of superiority.
— W. H. Auden
2
: to offset an error, defect, or undesired effect
his enthusiasm

compensates

for his lack of skill
3
: to undergo or engage in psychological or physiological compensation
His aggression was an attempt to

compensate

for inherent passivity.
Farm Idioms Quiz
What does 'poke' refer to in the expression 'pig in a poke'?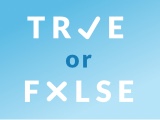 Test your knowledge - and maybe learn something along the way.
TAKE THE QUIZ