Definition of cant (Entry 2 of 7)
1 : to give a cant or oblique edge to : bevel cant off a corner
2 : to set at an angle : tilt cant a cask
3 chiefly British : to throw with a lurch
1 : to pitch to one side : lean The deck of the ship was canting.
2 : slope The roof canted gently.
Definition of cant (Entry 3 of 7)
2 : an external angle (as of a building)
3 : a log with one or more squared sides
4a : an oblique or slanting surface the cant of a riverbank
b : inclination, slope the cant of a gun barrel
Definition of cant (Entry 4 of 7)
1 : having canted corners or sides a cant molding
Definition of cant (Entry 5 of 7)
1 : to talk or beg in a whining or singsong manner bade me cant and whine in another place— Samuel Johnson
2 : to speak in cant or jargon The thieves were canting among themselves.
3 : to talk hypocritically canted about brotherly love
Definition of cant (Entry 6 of 7)
1 : affected singsong or whining speech a beggar's cant
2a : the private language of the underworld the cant of thieves
b obsolete : the phraseology peculiar to a religious class or sect
c : jargon sense 1
3 : a set or stock phrase
4 : the expression or repetition of conventional or trite opinions or sentiments especially : the insincere use of pious words the cant of hypocrites
a trusted follower
Get Word of the Day daily email!
Difficult Vocab Quiz
Which is a synonym of discomfit?

Test your visual vocabulary with our 10-question challenge!
TAKE THE QUIZ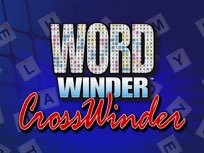 Test Your Knowledge - and learn some interesting things along the way.
TAKE THE QUIZ