Definition of bust
(Entry 1 of 4)
1 art : a sculptured representation of the upper part of the human figure including the head and neck and usually part of the shoulders and breast has a bust of Abraham Lincoln in his office
2 : the upper part of the human torso between neck and waist especially : the breasts of a woman her bust size
busted
also
bust
;
busting
Definition of bust (Entry 2 of 4)
1a : to break or smash especially with force bust a window also : to make inoperative busted my watch
b : to bring an end to : break up helped bust trusts — Newsweek —often used with up better not try to bust up his happy marriage — Forbes
c : to ruin financially the game of cheaters, which has busted more men than blackjack— Arthur Mayse
d : exhaust, wear out —used in phrases like bust one's butt to describe making a strenuous effort
e : to tease or give a hard time to —often used in phrases like bust one's chops I'm just busting your chops.
3 : demote busted them to the bottom of the seniority list — Time
6 informal : to execute or perform (a difficult, elaborate, or acrobatic movement, as when dancing) bust a dance move Hot Hot Heat's jittery, caffeinated rhythms and disco grooves are helping persuade punk kids to bust a move …— Christian Hoard
Definition of bust (Entry 3 of 4)
noxious or harmful
Get Word of the Day daily email!
A Thanksgiving Word Quiz
November comes from a word for which of the following numbers?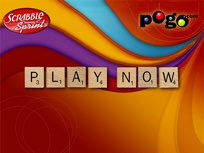 Test Your Knowledge - and learn some interesting things along the way.
TAKE THE QUIZ