Definition of smack
(Entry 1 of 7)
1
: characteristic taste or flavor
also
: a perceptible taste or tincture
smacked
;
smacking
;
smacks
Definition of smack (Entry 2 of 7)
1
: to have a taste or flavor
2
: to have a trace, vestige, or suggestion a proposal that

smacks

of treason
Definition of smack (Entry 3 of 7)
: a sailing ship (such as a sloop or cutter) used chiefly in coasting and fishing
smacked
;
smacking
;
smacks
Definition of smack (Entry 4 of 7)
1
: to close and open (lips) noisily and often in rapid succession especially in eating
2
a
: to kiss with or as if with a smack
b
: to strike so as to produce a smack
: to make or give a smack
Definition of smack (Entry 5 of 7)
1
: a quick sharp noise made by rapidly compressing and opening the lips
4
US
,
informal
: boastful or insulting language especially between opponents :

smack talk

,

trash talk

—

usually used in the phrase talk smackThe college basketball season is barely a month old, yet the top two candidates for national player of the year are already talking smack.

— Grant Wahl
Definition of smack (Entry 6 of 7)
Definition of smack (Entry 7 of 7)
A More Exception(al) Quiz
Which of the following words is not a synonym for 'a young person'?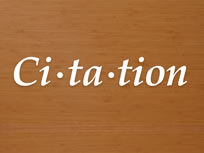 Test Your Knowledge - and learn some interesting things along the way.
TAKE THE QUIZ