1 : an act of depressing or a state of being depressed: such as
a(1) : a state of feeling sad : dejection anger, anxiety, and depression
(2) : a mood disorder marked especially by sadness, inactivity, difficulty in thinking and concentration, a significant increase or decrease in appetite and time spent sleeping, feelings of dejection and hopelessness, and sometimes suicidal tendencies bouts of depression suffering from clinical depression
b(1) : a reduction in activity, amount, quality, or force a depression in trade
(2) biology : a lowering of physical or mental vitality or of functional activity
c : a pressing down : lowering a depression of the tab key
2 economics : a period of low general economic activity marked especially by rising levels of unemployment heading towards a depression periods of economic depression
3 : a place or part that is lower than the surrounding area : a depressed place or part : hollow The chicken pox left several depressions in her skin.
a trusted follower
Get Word of the Day daily email!
Difficult Vocab Quiz
Which is a synonym of discomfit?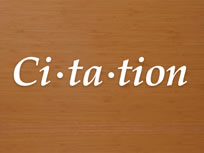 Test Your Knowledge - and learn some interesting things along the way.
TAKE THE QUIZ