Definition of join
(Entry 1 of 2)
1a : to put or bring together so as to form a unit join two blocks of wood with glue
b : to connect (separated items, such as points) by a line
2 : to put or bring into close association or relationship two people joined in marriage
3a : to come into the company of (someone) She joined us for lunch.
b : to associate oneself with joined the church join the navy
4 : to enter into or engage in (battle) perhaps as many as 100 aircraft joined battle simultaneously— Peter Hellman
5 : adjoin his studio there joined that of the famous sculptor— J. T. Marshall
1 : to come into close association or relationship: such as
a : to become a member of a group or organization trying to get more people to join —often used with up She joined up last year.
b : to take part in a collective activity —usually used with in join in singingjoin in an effort
c : to form an alliance
2a : to come together so as to be connected nouns join to form compounds the place where two rivers join
b : adjoin the two estates join
Definition of join (Entry 2 of 2)
1 : something that joins two things : a place or line where joining occurs : joint the join of lid and box
living or existing for a long time
Get Word of the Day daily email!
Late Autumn 2018 Words of the Day Quiz
Which is a synonym of yahoo?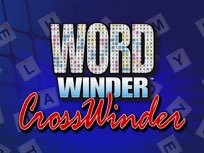 Test Your Knowledge - and learn some interesting things along the way.
TAKE THE QUIZ