Definition of combine
(Entry 1 of 3)
1
a
: to bring into such close relationship as to obscure individual characters :

merge
two companies

combining

forces
b
: to cause to unite into a chemical compound
combining

hydrofluoric acid with soda ash to form sodium fluoride
c
: to unite into a single number or expression
Combine

fractions and simplify.
3
: to possess in combination
a writer whose works

combine

imagination and scholarship
1
a
: to become one
The two newspapers

combined

as the Chronicle.
b
: to unite to form a chemical compound
2
: to act together
Many factors

combined

to cause the recession.
Wolves

combine

in their hunt for deer.
Definition of combine (Entry 2 of 3)
1
a
: a combination especially of business or political interests
… Grumman Corp. lost the advanced tactical aircraft contract to the

combine

of McDonnell Douglas and General Dynamics.
— George J. Church
b
: an event at which scouts from the teams in a professional sports league gather to evaluate players in preparation for choosing which players to draft
a scouting

combine
Every spring the National Football League conducts that most cherished of American rituals, the college draft. A couple of months before the event, prospective players show off their abilities in an athletic audition known as the

combine

.
— Carl Zimmer
2
: a harvesting machine that heads, threshes, and cleans grain while moving over a field
Definition of combine (Entry 3 of 3)
: to harvest with a combine
Eponyms: Words Named After People
What is the best definition of boycott?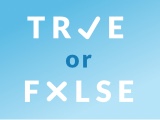 Test your knowledge - and maybe learn something along the way.
TAKE THE QUIZ