combination
noun
,

often attributive
Definition of combination
1a : a result or product of combining Water is a combination of hydrogen and oxygen. especially : an alliance of individuals, corporations, or states united to achieve a social, political, or economic end
b : two or more persons working as a team Together they are a winning combination.
2 : an ordered sequence: such as
a : a sequence of letters or numbers chosen in setting a lock What is the combination to the safe? also : the mechanism operating or moved by the sequence
b : a rapid sequence of punches in boxing
c : any subset of a set considered without regard to order within the subset
3 : any of various one-piece undergarments for the upper and lower parts of the body —usually used in plural wore combinations in the winter to keep warm
4 : an instrument designed to perform two or more tasks The tool is a jackknife and bottle opener combination.
5a : the act or process of combining especially : that of uniting to form a chemical compound The combination of these two chemicals can cause an explosion.
b : the quality or state of being combined
to clear from alleged fault or guilt
Get Word of the Day daily email!
Difficult Vocab Quiz
Which is a synonym of discomfit?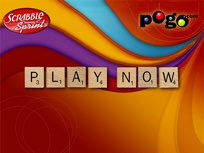 Test Your Knowledge - and learn some interesting things along the way.
TAKE THE QUIZ