Definition of great
(Entry 1 of 3)
1a : notably large in size : huge all creatures great and small
b : of a kind characterized by relative largeness —used in plant and animal names the great horned owl
3 : remarkable in magnitude, degree, or effectiveness great bloodshed
4 : full of emotion great with anger
6 : long continued a great while
8 : more remote in a family relationship by a single generation than a specified relative great-grandfather
9 : markedly superior in character or quality especially : noble great of soul
10a : remarkably skilled great at tennis
b : marked by enthusiasm : keen great on science fiction
11 —used as a generalized term of approval had a great timeit was just great
Definition of great (Entry 2 of 3)
: in a great manner : well Things are going great.
Definition of great (Entry 3 of 3)
: an outstandingly superior or skillful person a tribute to the greats of baseball
a magnificent or impressive array
Get Word of the Day daily email!
Name that Food Quiz
Name these cookies!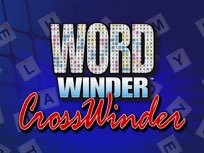 Test Your Knowledge - and learn some interesting things along the way.
TAKE THE QUIZ