Definition of front
(Entry 1 of 4)
1a : forehead also : the whole face
b : external and often feigned appearance especially in the face of danger or adversity
2a(1) : vanguard
(2) : a line of battle
(3) : a zone of conflict between armies
b(1) : a stand on an issue : policy
(2) : an area of activity or interest progress on the educational front
(3) : a movement linking divergent elements to achieve common objectives especially : a political coalition
3 : a side of a building especially : the side that contains the principal entrance
4a : the forward part or surface
b(1) : frontage
(2) : a beach promenade at a seaside resort
c : dickey sense 1a
d : the boundary between two dissimilar air masses
6a(1) : a position ahead of a person or of the foremost part of a thing
(2) —used as a call by a hotel desk clerk in summoning a bellhop
b : a position of leadership or superiority
7a : a person, group, or thing used to mask the identity or true character or activity of the actual controlling agent
b : a person who serves as the nominal head or spokesman of an enterprise or group to lend it prestige
in front of
: directly before or ahead of
out front
fronted
;
fronting
;
fronts
Definition of front (Entry 2 of 4)
1 : to have the front or principal side adjacent to something also : to have frontage on something a ten-acre plot fronting on a lake — Current Biography
2a : to act or serve as a cover or front (see front entry 1 sense 7a) for something or someone … a new initiative targeting brothels and massage parlors fronting for sex trafficking rings.— St. John Barned-Smith
b US, informal : to assume a fake or false personality to conceal one's true identity and character Don't front, don't put something out there that you feel isn't realistic and doesn't portray who you are.— Chloë Grace Moretz Look, we all know you got your heart broken. Stop fronting and write a love song.— Allison Keyes
1a : confront went to the woods because I wished … to front only the essential facts of life— H. D. Thoreau
b : to appear before daily fronted him in some fresh splendor— Alfred Tennyson
2a : to be in front of a lawn fronting the house
b : to be the leader of (a musical group) appeared as a soloist and fronted bands
3 : to face toward or have frontage on the house fronts the street
4 : to supply a front to fronted the building with bricks
5a : to articulate (a sound) with the tongue farther forward
b : to move (a word or phrase) to the beginning of a sentence
6 basketball : to play in front of (an opposing player) rather than between the player and the basket
7 : to give (someone) the money, material, etc. needed to do something : advance sense 7 She fronted them a loan to get the start-up going.
Definition of front (Entry 3 of 4)
1a : of, relating to, or situated at the front
b : acting as a front front company
2 : articulated at or toward the front of the oral passage front vowels
3 : constituting the first nine holes of an 18-hole golf course
Definition of front (Entry 4 of 4)
playful or foolish behavior
Get Word of the Day daily email!
Autumn Words of the Day 2018
Which is a synonym of fugacious?

Test your knowledge - and maybe learn something along the way.
TAKE THE QUIZ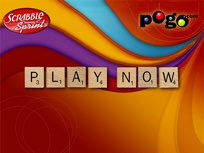 Test Your Knowledge - and learn some interesting things along the way.
TAKE THE QUIZ