Definition of front-end
(Entry 1 of 2)
1
: relating to, occurring in, or required at the beginning of an undertaking or business transaction
no

front-end

charge at the time of investment
He pays close attention to financial matters and can speak the language of "

front-end

money," "back-end money" and the rest of it.
— Erik Hedegaard
— compare

back-end

sense 1
2
computing
: visible to the user of a device or service
a

front-end

application/interface
— compare

back-end

sense 2
Definition of front end (Entry 2 of 2)
1
: the front part or section of something
Soon the

front end

of the ship began to go down and down, faster and faster—till the boat looked almost as though it were standing on its head.
— Hugh Lofting
2
computing
a
: a unit in a computer system devoted to controlling the data communications link between terminals and the main computer and often to the preliminary processing of data
b
: a software interface (such as a graphical user interface) designed to enable user-friendly interaction with a computer
… you'll want to use this well-designed, easy-to-use

front end

for Windows' obscure command-line tools.
— Edward Mendelson
— compare

back end

sense 3
3
: the initial part or period of a business arrangement or financial undertaking
Once a record company has sunk a lot of money on the

front end

of a project, with big-name producers and an expensive video, she says, "They're afraid of spending money on anything else."
— Mimi Valdés
In sum, the initiative aims to force … residents to pay more of their own fire protection expenses, and to pay those expenses on the

front end

.
— David Sirota
— compare

back end

sense 2
The Great British Vocabulary Quiz
Named after Sir Robert Peel, what are British police called?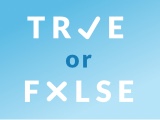 Test your knowledge - and maybe learn something along the way.
TAKE THE QUIZ