crowded
;
crowding
;
crowds
Definition of crowd
(Entry 1 of 3)
1a : to press on : hurry The ships crowded northward.
b : to press close The players crowded around the coach.
2 : to collect in numbers Police officers warned people not to crowd.
1a : to fill by pressing or thronging together crowd a room
b : to press, force, or thrust into a small space crowded the people into the bus
3a : to urge on … I crowded him until streams of sweat ran from his beard.— Jesse H. Stuart
b : to put on (sail) in excess of the usual for greater speed
4 : to put pressure on Don't crowd me, I'll pay.
5 : throng, jostle … changes … crowd each other in a whirl of confusing images when we try to picture this century …— Nicholas Murray Butler
6 : to press or stand close to The batter was crowding the plate.
7 : to approach or come close to (an age or amount) a friend who's crowding 70 … a sedan that crowds $100,000 when all the option boxes have been checked.— Jeff Sabatini
Definition of crowd (Entry 2 of 3)
1 : a large number of persons especially when collected together : throng
2a : the great body of the people : populace
b : most of one's peers follow the crowd
3 : a large number of things close together … I saw a crowd … of golden daffodils …— William Wordsworth
4 : a group of people having something (such as a habit, interest, or occupation) in common in with the wrong crowd the Hollywood crowd
Definition of crowd (Entry 3 of 3)
1 : an ancient Celtic stringed instrument that is plucked or bowed
— called also crwth
amusing and light sparring with words
Get Word of the Day daily email!
Late Autumn 2018 Words of the Day Quiz
Which is a synonym of yahoo?

Test your knowledge - and maybe learn something along the way.
TAKE THE QUIZ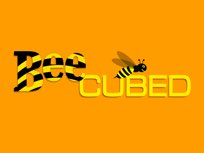 Test Your Knowledge - and learn some interesting things along the way.
TAKE THE QUIZ