Definition of contract
(Entry 1 of 3)
1a : a binding agreement between two or more persons or parties especially : one legally enforceable If he breaks the contract, he'll be sued.
b : a business arrangement for the supply of goods or services at a fixed price make parts on contract
c : the act of marriage or an agreement to marry
2 : a document describing the terms of a contract Have you signed the contract yet?
3 : the final bid to win a specified number of tricks in bridge
4 : an order or arrangement for a hired assassin to kill someone His enemies put out a contract on him.
contracted
;
contracting
;
contracts
Definition of contract (Entry 2 of 3)
1a : to bring on oneself especially inadvertently : incur contracting debts
b : to become affected with contract pneumonia
2a : to establish or undertake by contract contract a job
b : betroth also : to establish (a marriage) formally
c(1) : to hire by contract contract a lawyer
(2) : to purchase (goods, services, etc.) on a contract basis —often used with out
c : to draw together : concentrate He contracted his armies into one force
4 : to reduce to smaller size by or as if by squeezing or forcing together contract a muscle
5 : to shorten (a word) by omitting one or more sounds or letters Contract "forecastle" to "fo'c'sle."
1 : to make a contract The builder contracted with them to build a deck.
2 : to draw together so as to become diminished in size Metal contracts on cooling. also : to become less in compass, duration, or length Muscle contracts in tetanus.
Definition of contract (Entry 3 of 3)
the figure or shape of a crescent moon
Get Word of the Day daily email!
Late Autumn 2018 Words of the Day Quiz
Which is a synonym of yahoo?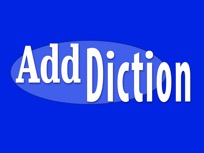 Test Your Knowledge - and learn some interesting things along the way.
TAKE THE QUIZ