Essential Meaning of promise
1
: a statement telling someone that you will definitely do something or that something will definitely happen in the future
I'll be here early tomorrow, and that's a promise. [=I promise that I'll be here early tomorrow]
Do I have your promise that you'll support me? [=do you promise to support me?]
See More Examples
She gave me her promise.
I don't believe his promise of further tax cuts. = I don't believe his promise to cut taxes further.
He

made a promise

to help her. = He made a promise that he would help her. [=he promised to help her]
He

kept/fulfilled his promise

. [=he did what he said he would do]
He

broke his promise

. = He

went back on his promise

. [=he didn't do what he said he would do]
She never made a promise that she didn't intend to keep.
2
: an indication of future success or improvement
a young artist who

shows (a lot of) promise

[=who seems talented and likely to do good work in the future]
Her early novels were

full of promise

. [=were very promising]
The new drug

holds/has promise

. [=the new drug could be effective or successful]
3
: a reason to expect that something will happen in the future
There is little promise of relief in the forecast.
They were attracted by the promise of success.
See More Examples
a sunny morning that gives every promise of a fine day
There is a promise of better days ahead.
Full Definition of promise
(Entry 1 of 2)
1
a
: a declaration that one will do or refrain from doing something specified
b
: a legally binding declaration that gives the person to whom it is made a right to expect or to claim the performance or forbearance of a specified act
2
: reason to expect something
little

promise

of relief
especially
: ground for expectation of success, improvement, or excellence
shows considerable

promise
Definition of promise (Entry 2 of 2)
1
: to pledge to do, bring about, or provide
promise

aid
4
: to suggest beforehand : give promise of
dark clouds

promise

rain
2
: to give ground for expectation : be imminent
Difficult Spelling Words Quiz
Which is the correct spelling?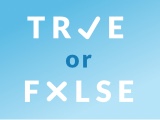 Test your knowledge - and maybe learn something along the way.
TAKE THE QUIZ