1 : the action of obligating oneself to a course of action (as by a promise or vow)
2a : something (such as a formal contract, a promise, or the demands of conscience or custom) that obligates one to a course of action made an obligation to pay their children's college expenses
b : a debt security (such as a mortgage or corporate bond)
c : a commitment (as by a government) to pay a particular sum of money also : an amount owed under such an obligation Unable to meet its obligations, the company went into bankruptcy.
3a : a condition or feeling of being obligated felt an obligation to vote
b : a debt of gratitude returned the favor as an obligation
4 : something one is bound to do : duty, responsibility countries in which military service is an obligation fulfilled their familial obligations
to move with a clumsy heavy tread
Get Word of the Day daily email!
Late Autumn 2018 Words of the Day Quiz
Which is a synonym of yahoo?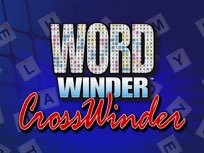 Test Your Knowledge - and learn some interesting things along the way.
TAKE THE QUIZ