Definition of offer
(Entry 1 of 2)
1a : to present as an act of worship or devotion : sacrifice to a Catholic church where she would offer a candle or so to his recovery— F. M. Ford
b : to utter (something, such as a prayer) in devotion offered up prayers of thanksgiving
2a : to present for acceptance or rejection : tender was offered a job
b : to present in order to satisfy a requirement candidates for degrees may offer French as one of their foreign languages
b : to declare one's readiness or willingness offered to help me
4a : to try or begin to exert : put up offered stubborn resistance
b : threaten offered to strike him with his cane
5 : to make available : afford The summit offers a panoramic view. especially : to place (merchandise) on sale offers a range of cameras at reasonable prices
6 : to present in performance or exhibition offered a new comedy
7 : to propose as payment : bid offered me $100 for the recliner
1 : to present something as an act of worship or devotion : sacrifice We are going to offer at the holy shrine.
2 archaic : to make an attempt
3 : to present itself buying land whenever opportunity offered
4 : to make a proposal (as of marriage) He offered to her after a three months' courtship.
Definition of offer (Entry 2 of 2)
on offer
chiefly British : being offered especially for sale
something that serves to warn or remind
Get Word of the Day daily email!
Autumn Words of the Day 2018
Which is a synonym of fugacious?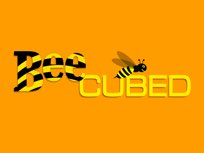 Test Your Knowledge - and learn some interesting things along the way.
TAKE THE QUIZ