Definition of bid
(Entry 1 of 4)
b : to issue an order to : tell did as I was bid
c : to request to come : invite were bidden to the wedding
2 : to give expression to bade a tearful farewell
3a : offer —usually used in the phrase to bid defiance The poorest man may in his cottage bid defiance to all the forces of the Crown.— William Pitt
b past tense and past participle bid
(1) : to offer (a price) whether for payment or acceptance The contractor bid $10,000 less than his nearest competitor.
(2) card games : to make a bid (see bid entry 2 sense 4) of or in (a suit at cards) bid one spade
: to make a bid (see bid entry 2) Several other companies bid on the job.
bid fair
: to seem likely a movie that bids fair to become a big hit
Definition of bid (Entry 2 of 4)
1a : the act of one who bids (see bid entry 1)
b : a statement of what one will give or take for something is now accepting bids for the renovation project especially : an offer of a price made a bid of $100 for the painting
c : something offered as a bid
2 : an opportunity to bid It's your bid.
4 card games
a : an announcement of what a cardplayer proposes to undertake
b : the amount of such a bid a 3-heart bid
c : a bridge hand on which one may reasonably bid
5 : an attempt or effort to win, achieve, or attract a bid for reelection
6 informal : a sentence or term of imprisonment : a stint in jail I did my first bid at seventeen for assault, robbery, and burglary in the first degree.— William Skeans, Jr.
Definition of bid (Entry 3 of 4)
Definition of BID (Entry 4 of 4)
bachelor of industrial design
amusing and light sparring with words
Get Word of the Day daily email!
Late Autumn 2018 Words of the Day Quiz
Which is a synonym of yahoo?

Test your visual vocabulary with our 10-question challenge!
TAKE THE QUIZ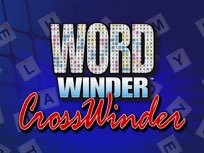 Test Your Knowledge - and learn some interesting things along the way.
TAKE THE QUIZ