carried
;
carrying
;
carries
Synonyms of carry
Example Sentences
Verb
I'll carry your luggage to your room.
He was carrying his baby daughter in his arms.
For two months, I carried the book around with me everywhere I went.
The waitress carried away our empty dinner plates.
The wind carried the smoke away from the campsite.
These planes can carry up to 300 passengers.
a ship carrying thousands of gallons of oil
Oil is carried to the factory through these pipes.
We installed gutters that will carry water away from the house.
blood vessels that carry blood to the heart
Noun
He averaged four yards per carry this season.
See More
Recent Examples on the Web
Verb
The Transportation Security Administration discovered more than 6,500 firearms in carry-on bags in 2022, a new record, the agency said Tuesday.
—
Jennifer Calfas, WSJ, 17 Jan. 2023
His career yards per carry average of 6.7 ranks first among active power five players.
—
Dallas News, 16 Jan. 2023
Its cargo area still accommodated a respectable number of our carry-on suitcases (eight behind the rear seat, 19 with the rear seats folded), even as others in this segment fared much better.
—
Drew Dorian, Car and Driver, 13 Jan. 2023
In November, a cat was found in a carry-on bag at New York's John F. Kennedy International Airport.
—
Erin Pflaumer, CBS News, 6 Jan. 2023
Summer outfits are easier to stuff into your carry-on luggage, just saying.
—
Jake Smith, Glamour, 5 Jan. 2023
Officers found three cattle prods stuffed inside a passenger's carry-on guitar case in Sept. 14 at Dulles International Airport.
—
Salvador Hernandezstaff Writer, Los Angeles Times, 4 Jan. 2023
The offense ran for at least 225 yards nine times, including 418 yards against Penn State and 225 yards on 7.2 yards per carry against the Buckeyes.
—
Paul Myerberg, USA TODAY, 30 Dec. 2022
Georgia has held opponents to 2.93 yards per carry this season — fifth-lowest in the nation — and allowed only five touchdown runs.
—
Nathan Baird, cleveland, 13 Dec. 2022
Noun
In 2022, Miller tallied 1,399 yards and 17 touchdowns while averaging 6.2 yards per carry.
—
Dallas News, 16 Jan. 2023
Wilcox shined in the football hotbed Georgia, running for 2,145 yards and 29 touchdowns on 250 carries (nearly 9 yards per carry) as a senior.
—
Jake Adams, The Courier-Journal, 14 Jan. 2023
The sixth overall pick of the 2019 draft completed 67.2 percent of his passes for 3,205 yards, 15 touchdowns and five interceptions and rushed for 5.9 yards per carry (708 yards on 120 attempts) and seven TDs.
—
Chris Bumbaca, USA TODAY, 12 Jan. 2023
Lawrence is a headliner but the Jaguars have run well based on their matchups (gaining over 140 yards on the ground in wins against the Cowboys and Jets) and Travis Etienne finished in the top 10 among running backs for yards per game and per carry.
—
David Hill, New York Times, 12 Jan. 2023
Both averaged a tad under 5 yards per carry, with Mostert at 4.9 and Wilson 4.7.
—
David Furones, Sun Sentinel, 12 Jan. 2023
The Outlander Sport's 60/40 split-folding back seats easily fold to create a flat cargo floor, but the Mitsubishi can't hold as many carry-on suitcases as can many of its rivals.
—
Eric Stafford, Car and Driver, 11 Jan. 2023
Passing through airport security in the U.K. is about to get easier and more streamlined, as U.K. officials announced that the rule mandating liquids in carry-on bags be 100ml (3.4 ounces) or less will no longer be enforced, starting in June 2024.
—
Jessica Puckett, Condé Nast Traveler, 16 Dec. 2022
Following a search, a second box cutter was found in the unidentified passenger's carry-on, according to TSA.
—
ABC News, 12 Nov. 2022
See More
Last Updated:
- Updated example sentences
Namesake of the leotard, Jules Léotard had what profession?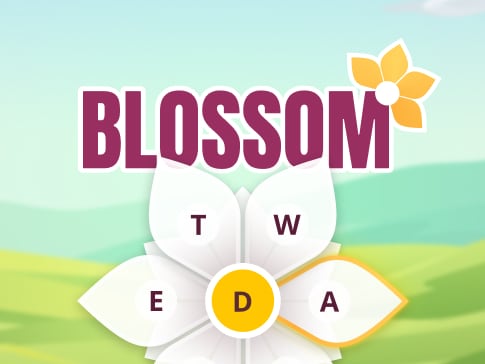 Can you make 12 words with 7 letters?
PLAY