Definition of walk
(Entry 1 of 2)
b of a spirit : to move about in visible form : appear
c of a ship : to make headway
2a : to move along on foot : advance by steps
b : to come or go easily or readily
c : to go on foot for exercise or pleasure
d : to go at a walk
3a : to pursue a course of action or way of life : conduct oneself : behave walk warily
b : to be or act in association : continue in union the British and American peoples will … walk together side by side … in peace— Sir Winston Churchill
c : walk out walked over problems with management
4 : to go to first base as a result of a base on balls
5 of an inanimate object
a : to move in a manner that is suggestive of walking
b : to stand with an appearance suggestive of strides pylons walking across the valley
6 of an astronaut : to move about in space outside a spacecraft
7 : to avoid criminal prosecution or conviction walked on a technicality
1a : to pass on foot or as if on foot through, along, over, or upon : traverse, perambulate walk the streets walk a tightrope
b : to perform or accomplish by going on foot walk guard
2a : to cause (an animal) to go at a walk : take for a walk walking a dog
b(1) : to cause to move by walking walked her bicycle up the hill
(2) : to haul (something, such as an anchor) by walking round the capstan
3 : to follow on foot for the purpose of measuring, surveying, or inspecting walk a boundary
4a : to accompany on foot : walk with walked her home
b : to compel to walk (as by a command)
c : to bring to a specified condition by walking walked us off our feet
5 : to move (an object) in a manner suggestive of walking
6 : to perform (a dance) at a walking pace walk a quadrille
7 : to give a base on balls to
walk away from
1 : to outrun or get the better of without difficulty
2 : to survive (an accident) with little or no injury
3 : to give up or leave behind willingly : abandon
walk off with
1a : to steal and take away
b : to take over unexpectedly from someone else : steal sense 1d walked off with the show
2 : to win or gain especially by outdoing one's competitors without difficulty
walk on
: to take advantage of : abuse
walk on eggshells
or
walk on eggs
: to exercise extreme caution
walk over
: to treat contemptuously
walk the plank
1 : to walk under compulsion over the side of a ship into the sea
2 : to resign an office or position under compulsion
walk through
1 : to go through (a theatrical role, a familiar activity, etc.) perfunctorily (as in an early stage of rehearsal)
2 : to guide (someone, such as a novice) through an unfamiliar or complex procedure step-by-step
3 : to deal with or carry out perfunctorily
Definition of walk (Entry 2 of 2)
1a : an act or instance of going on foot especially for exercise or pleasure go for a walk
b : space walk
3 : a place designed for walking:
a : a railed platform above the roof of a dwelling house
b(1) : a path specially arranged or paved for walking
(2) : sidewalk
c : a public avenue for promenading : promenade
d : ropewalk
4 : a place or area of land in which animals feed and exercise with minimal restraint
5 : distance to be walked a quarter mile walk from here
6 British : a ceremonial procession
8a : the gait of a biped in which the feet are lifted alternately with one foot not clear of the ground before the other touches
b : the gait of a quadruped in which there are always at least two feet on the ground specifically : a 4-beat gait of a horse in which the feet strike the ground in the sequence near hind, near fore, off hind, off fore
c : a low rate of speed the shortage of raw materials slowed production to a walk
9 : a route regularly traversed by a person in the performance of a particular activity (such as patrolling, begging, or vending)
10 : characteristic manner of walking his walk is just like his father's
11a : social or economic status all walks of life
13 : an easy victory won in a walk
walk in the park
: an easy or pleasurable experience
noxious or harmful
Get Word of the Day daily email!
A Thanksgiving Word Quiz
November comes from a word for which of the following numbers?

Test your visual vocabulary with our 10-question challenge!
TAKE THE QUIZ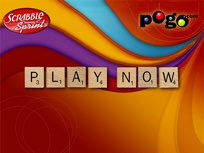 Test Your Knowledge - and learn some interesting things along the way.
TAKE THE QUIZ