Definition of hang
(Entry 1 of 2)
1
a
: to fasten to some elevated point without support from below :

suspend

hang

a picture on the wall
b
: to suspend by the neck until dead

—

often hanged in the past

—

often used as a mild oath I'll be

hanged
c
: to fasten so as to allow free motion within given limits upon a point of suspension

hang

a door
d
: to adjust the hem of (a skirt) so as to hang evenly and at a proper height
2
: to furnish with hanging decorations (such as flags or bunting)

Hang

the windows with velvet curtains. a room hung with streamers
3
: to hold or bear in a suspended or inclined manner hung his head in shame
4
: to apply to a wall

hang

wallpaper
5
: to display (pictures) in a gallery
6
baseball
: to throw (a pitch, such as a curveball) so that it fails to break properly
7
: to make (a turn) especially while driving

hang

a right hung a quick U-turn

— Tom Clancy
1
a
: to remain suspended or fastened to some point above without support from below :

dangle
b
: to die by being suspended by the neck

—

often hanged in the past He

hanged

for his crimes.
c
: to be connected as something relevant or related thereby

hangs

a tale

— William Shakespeare
2
: to hover or remain stationary in the air clouds

hanging

low overhead
5
: to fall or droop from a usually tense or taut position let the reins

hang

loose on the horse's back Their mouths hung open in disbelief.
6
:
depend
election

hangs

on one vote
b
: to be burdensome or oppressive time

hangs

on his hands
8
: to be uncertain or in suspense the decision is still

hanging
9
: to lean, incline, or jut over or downward a rocky cliff that

hangs

overhead
10
: to be in a state of rapt attention hung on her every word
11
: to fit or fall from the figure in easy lines the coat

hangs

loosely
12
informal
: to pass time idly or in relaxing or socializing :

hang around

,

hang out

hanging

with friends

hanging

at the beach Off the track, Jones was all but invisible in Sydney. She prefers

hanging

with her husband … and a small inner circle of friends.

— Mark Starr

I had the chance to

hang

with Taibbi recently after he spoke to a Denver audience about his new book …

— David Sirota
13
of a thrown ball
: to fail to break or drop as intended
hang fire
1
: to be slow in the explosion of a charge after its primer has been discharged
3
: to remain unsettled or unresolved The plans had to hang fire until the city council approved them.
hang it up
: to cease an activity or effort We all agreed it was time to hang it up.
hang loose
: to remain calm or relaxed
hang one on
1
: to inflict a blow on wanted to hang one on him
2
slang
: to get very drunk
hang out to dry
: to leave stranded in a hopeless or dangerous situation The company hung us out to dry.
hang one's hat
1
: to situate oneself in a place (such as a residence or place of employment) looking for a new place to hang my hat
2
hang one's hat on
: to have or use (something) as a source of support need a career to hang my hat on
hang ten
: to ride a surfboard with the toes of both feet turned over the front edge
hang tough
Definition of hang (Entry 2 of 2)
1
: the manner in which a thing is poised when suspended from above without support from below : the way in which a thing hangs (see

hang

entry

1) the

hang

of a skirt
3
: facility with or an understanding of something can't get the

hang

of this
4
: a hesitation or slackening in motion or in a course a marked

hang

of the oar in the air before it dipped
give a hang
or
care a hang
: to be the least bit concerned or worried She doesn't give a hang whether she wins or not.
Words Used by Nabokov Quiz
Choose the best definition or synonym for the word in bold: "There are some eructations that sound like cheers—at least, mine did." Lolita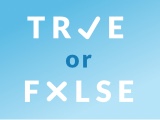 Test your knowledge - and maybe learn something along the way.
TAKE THE QUIZ